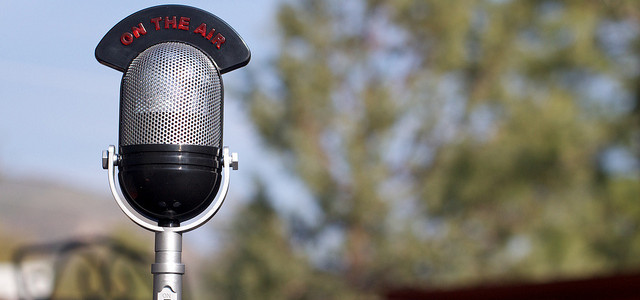 Today, I'd like to introduce you to Radio Friday — a weekly newsletter that links to all the scrapbooking goodness around the internet.
Each Friday, we'll post the Friday Five here on the blog, but if you sign up to our newsletter, you'll get the whole kit-and-caboodle. The newsletter will grow over time as we find more and more online scrapbooking blogs.
The first full newsletter will be sent out next Friday, so sign up now. (Oh, and being a newsletter subscriber gives you access to exclusive classes, sneak peaks and store discounts.)
Friday Five
ONE. Natalie E shares her amazing storage solution for her many many stamps. Brilliant yes? See more of her brilliant-ness in Flashy Cards Fast!
TWO. Desktop Monday is a regular feature at i am doe blog. Always an inspiration picture post.
THREE. Polka Dot Creative talks about her One Little Word: strength.
FOUR. imapapernerd / Nina Christensen has some pretty-in-pink Project Life printables to get your 2015 started.
FIVE. Jot Magazine has posted their January mood board for your scrapping pleasure. It's a gorgeous party theme.
---
If you have a blog and want the latest posts to be included in the weekly round up, leave a link to it in the comments below. We check each blog weekly for new posts, and include the new posts in the newsletter.