It's summer here in Australia, so I've been looking for a way to spice up my computer screen. All my favourite graphic designers who give away wallpapers are based in the Northern Hemisphere so everything is dark and dreary or has been autumny.
As with all things, when I couldn't find it, I had to do it myself!
I wanted something that said water while also being fresh. I bring you the blue watercolour-inspired wallpaper of the month!
There are three versions of the one wallpaper. One for all seasons, and two with a December calendar on it. (The circles behind the calendar are just slightly different. I couldn't decide!)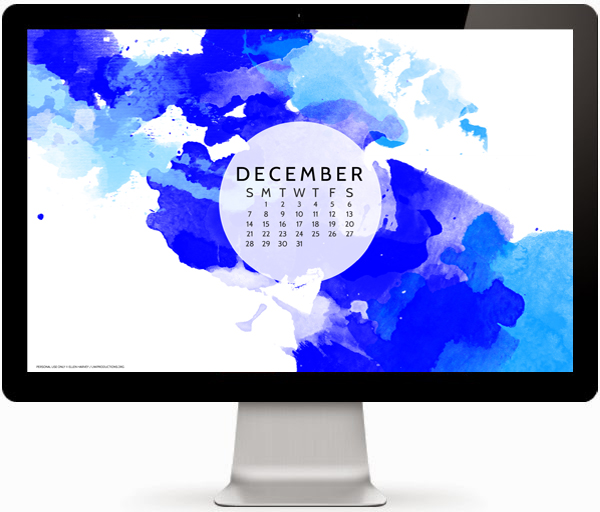 Ready to download? Click the buttons below! (Note, sometimes you may need to click the button twice–for some reason, occasionally it'll take you to a blank page. =( )