Hi friends, its Jodie here with you today with a Project Life post.
I'm noticing a few 2014 Project Life spreads still being blogged here and there, so I'm in good company in finishing up my Week 40, which takes me to the start of October.
Here's the left side: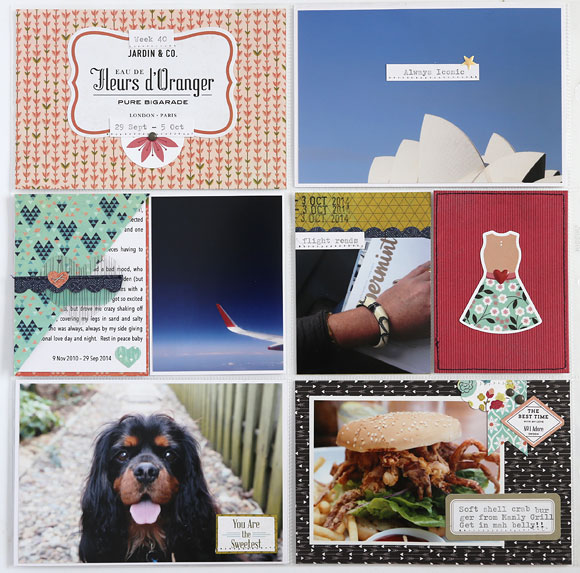 And the right: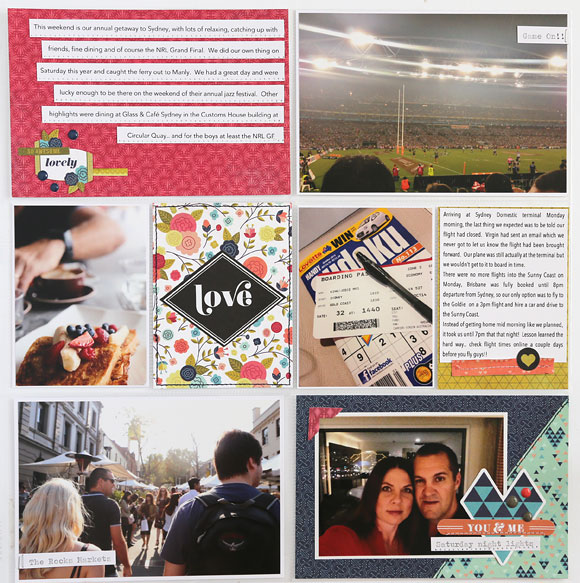 I've used Basic Grey's J'Adore collection this week, working with the 6×6 paper pad and ephemera pack.
Because I was grieving the sudden loss of our fur baby Daisy, I spent most of the week curled up doing not much at all, which means aside from one photo of Daisy the rest of my spread is about the weekend, which we spent in Sydney on a pre-booked holiday. I still had plenty of photos of Sydney so I had no problems filling up my spread for the week.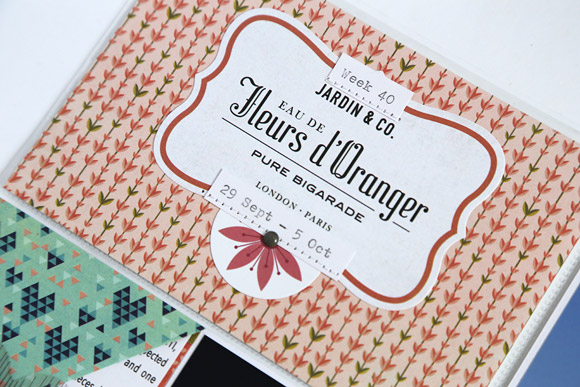 I love all the vintage French perfume references in the ephemera pack and some of the patterned papers. For my title card this week I've layered two of the ephemera pieces, typewritten the week number and dates in a strip journalling style and stitched them down.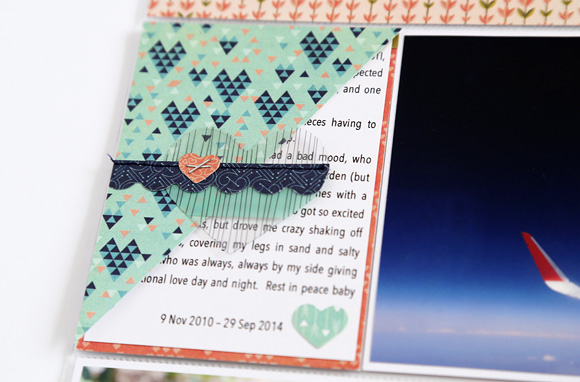 I knew that I wanted to include journalling about losing Daisy, but also that I didn't want it on immediate display, so I created this partial flip pocket so that the reader would need to lift the pocket to read the full story. I trimmed a piece of paper to 3×4″ and cut it in half on the diagonal. I layered an acetate heart from the ephemera pack so that it overlapped the paper, and added a scalloped strip piece and some extra hearts.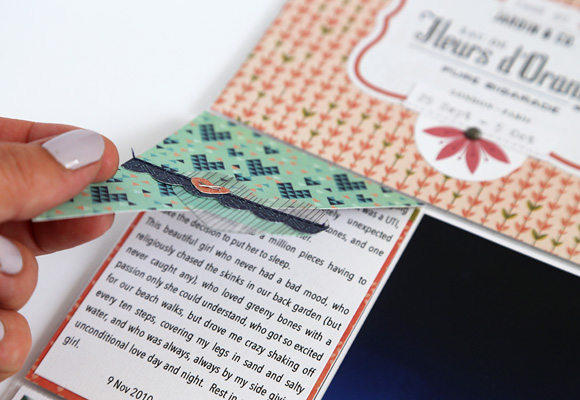 When you lift the flip pocket you can see the full story.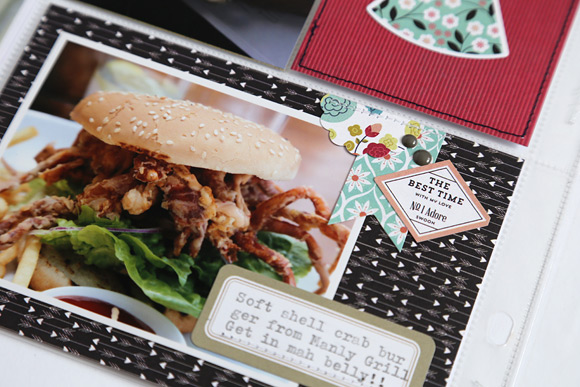 And then on to Sydney. I couldn't not document the amazing soft shell crab burger from Manly Grill. It's a bit funky to look at but gosh it was delicious!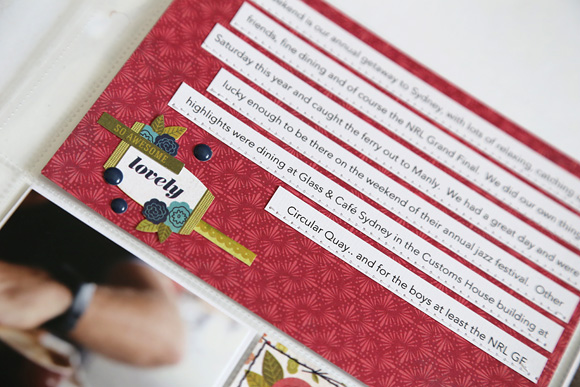 Some more strip journalling detailing the highlights of our weekend away.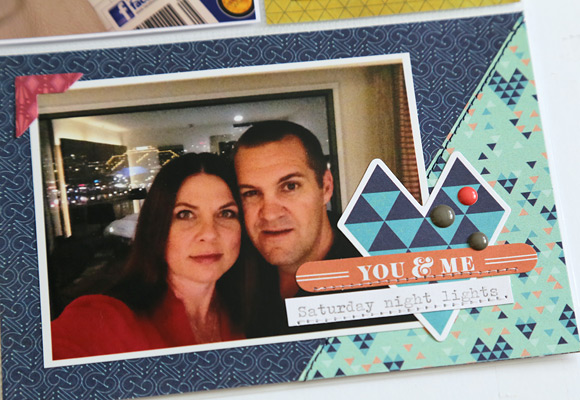 And a selfie taken in our motel room before going out to dinner one night with the beautiful lights of Darling Harbour in the background. I used the remaining half of the 3×4" paper from my flip pocket to add some interest here, and it created a base for an embellishment cluster at the side of my photo.
Thanks for dropping by the Papercut Labs blog today!