Hi there, everyone! Tarrah here with you today, and I hope you are all  getting organised for Christmas? I am very happy to say I am just about ready — thank goodness!
One of the traditions that I like to keep at Christmas time is making some of my own Christmas Cards for some of my close family..
I went looking through my stash of Christmas collections and stumbled across this beautiful one by Kaisercraft called Just Believe. I knew that the co-ordinating papers and embellishments would be perfect for some handmade cards!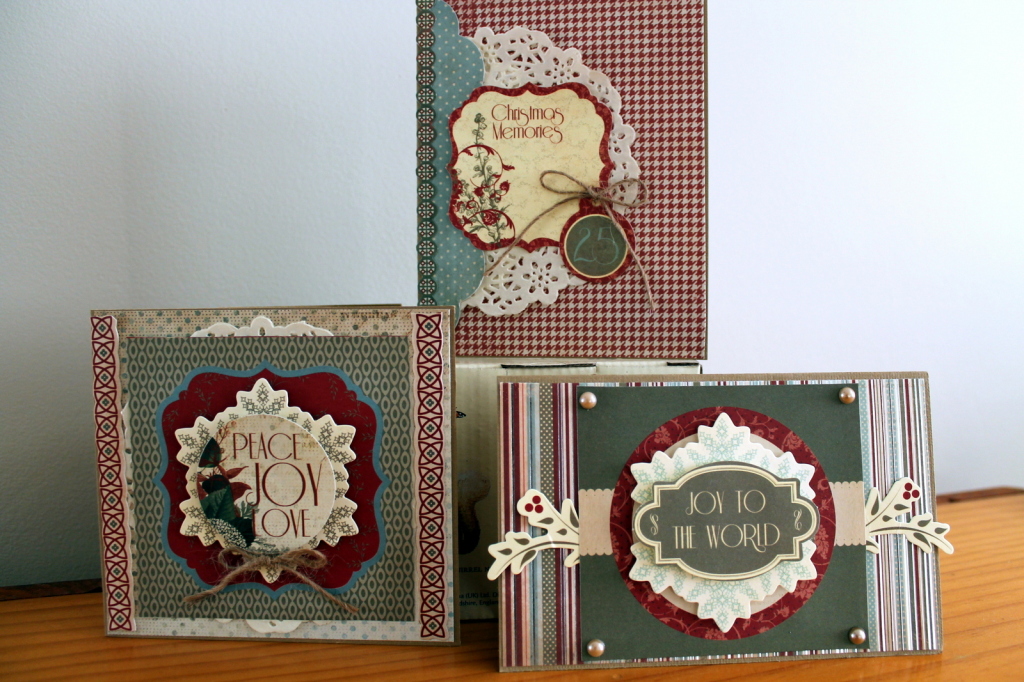 When I create cards, I like to create them with different orientations. Here, I have created two that open from right to left and the other one opens from bottom to top. I like the challenge of decorating the different size and oriented cards.
It is so much easier to create cards if you are using products from the one collection. It takes a lot of the guess work away from you especially if you are limited for time and a lot of us are at this time of year!
Do you create your own Christmas cards? I would love to know if any of you have created Christmas Cards using non-traditional colours! I am certainly not that game, but I love the look of them!
I hope you are getting some to create in between getting organised for the festive season!
Have a great day and thanks for visiting the Papercut Labs blog today!
P.S. Don't forget there's a blog hop and crop happening that's being hosted by Papercut Labs. All information can be found on this page!