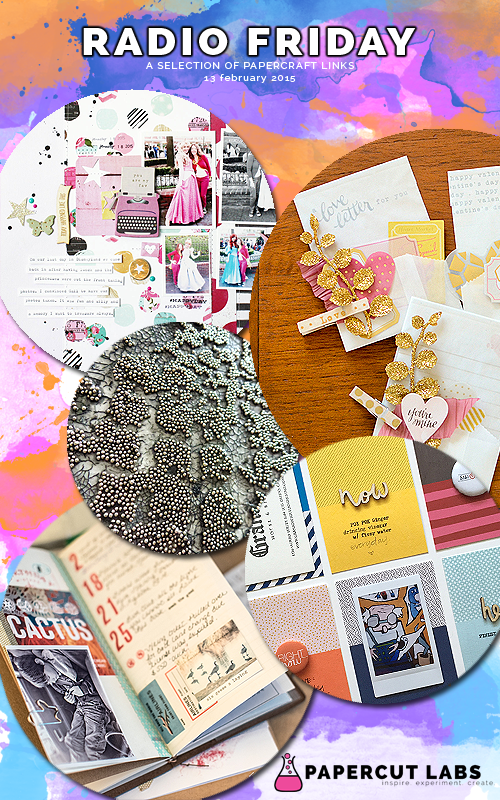 It's that time of the week again! Radio Friday is here! As always:
Radio Friday is a selection of five links taken from our weekly newsletter PAPERCUT WEEKLY. If these links inspire you, intrigue you, or make you want more, think about signing up to the newsletter (link at the bottom of the post).
Let's get it started!
ONE. Hip Kit Club is one of the newest kit clubs on the block, but their creative team is just amazeballs. Kim Jeffress made something really special with the February kit, and we've got scrap-envy because of it.
TWO. It's not a Valentine's Day week without a Valentine link! Crate Paper CT member, Rebecca Luminarias, created some Valentine Love Notes to give out to her loved ones.
THREE. Louise Nelson is a grungy inspiration. She's been playing with Prima Marketing's new micro beads this week, and we absolutely love the effect they create on her layouts!
FOUR. We've got another link from Paislee Press this week. (Their posts are just awesome.) Jamaica Edgell was inspired by the Pinterest colour block business cards. She wanted to create hand-made "fifty-fifty" pocket cards that could be used for all sort of purposes: journaling, memorabilia, filler. The sky is the limit!
FIVE. I am in awe of people who are making mini-albums and journals and generally being creatively awesome in their documentation of January. Marie Lottermoser has taken a Midori Traveler's Notebook and used it as her go-to notebook for January: it has lists, it has plans, it has memories and records moments.  She's making one for each month of 2015.
BONUS. Not on the above image, but we couldn't not share this post. Our one and only card teacher, Natalie Elphinstone, has been experimenting with Project Life over the last couple of months. She moved into the full 12×12 size to document her daughter's first day of prep. The title card alone (shared below) is worth a visit to the blog!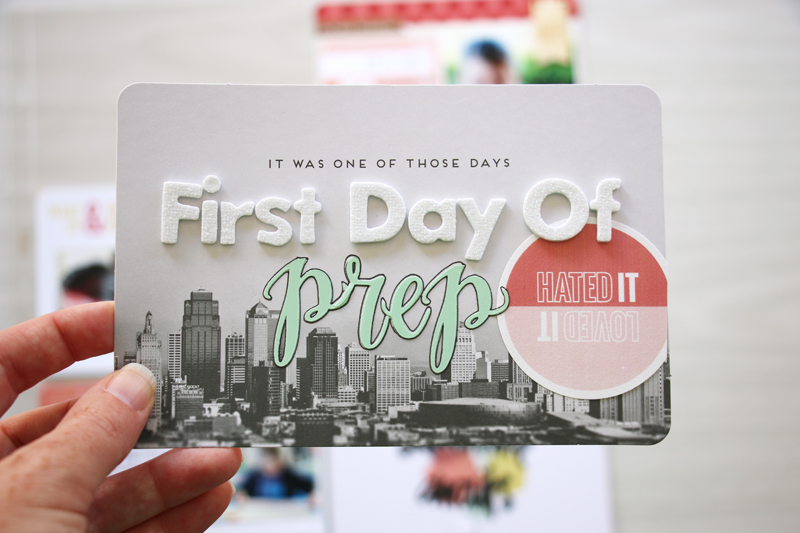 That's it for this week, so until next time… Don't forget: you can sign up to Papercut Weekly at anytime. You'll automatically start receiving the next one.