Hi everyone! It's Tarrah here with you today posting my first post as part of the Papercut Labs Blogging Team!
I am so excited to be here!! So I thought I would start off by sharing a layout with you all. I was totally blown away by Jen Hall's beautiful projects and all her wonderful techniques she shared in her 'Colour Series' classes held right here at Papercut Labs. I was super inspired by Jen's  'Water' class and her 'Stamp' class that I wanted to have a play straight away.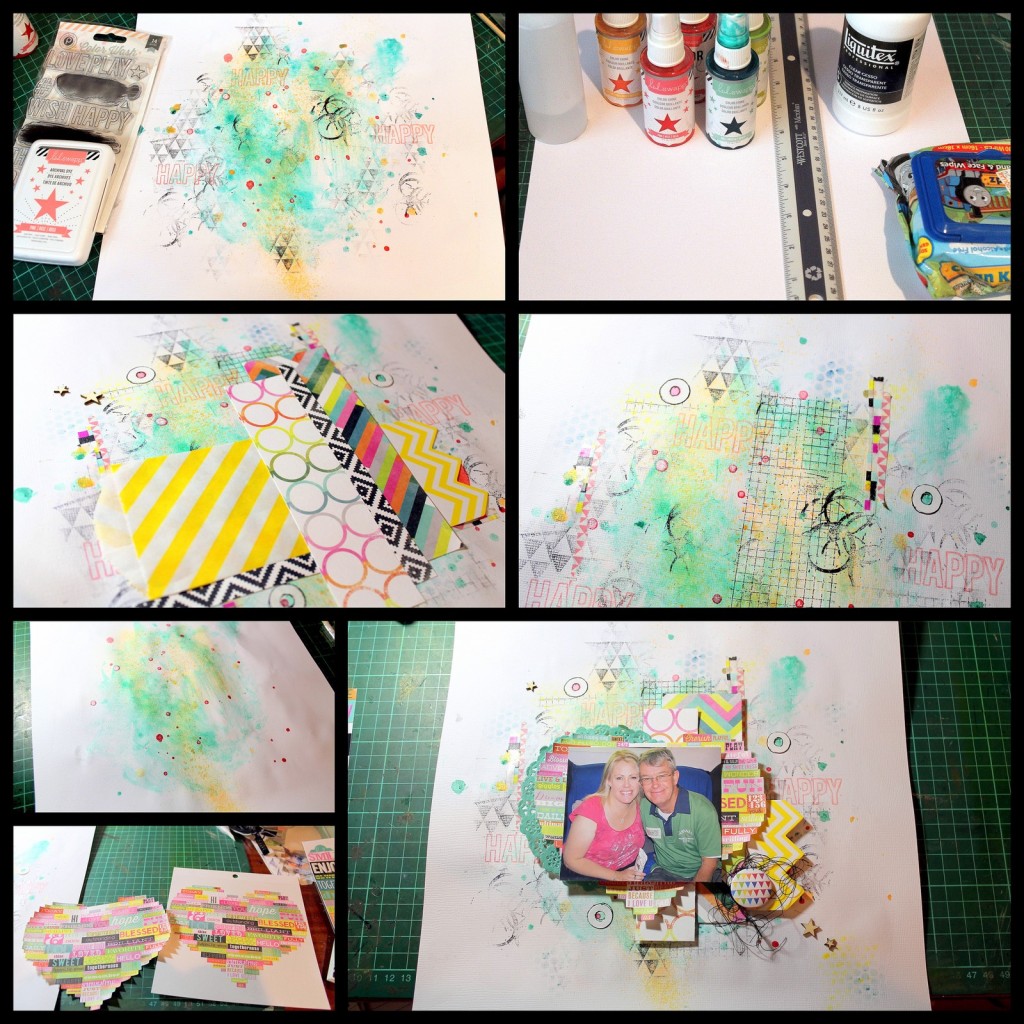 I created a collage of pictures above of the creating process. I used Heidi Swapp Color Shine for my watercolour and misting techniques.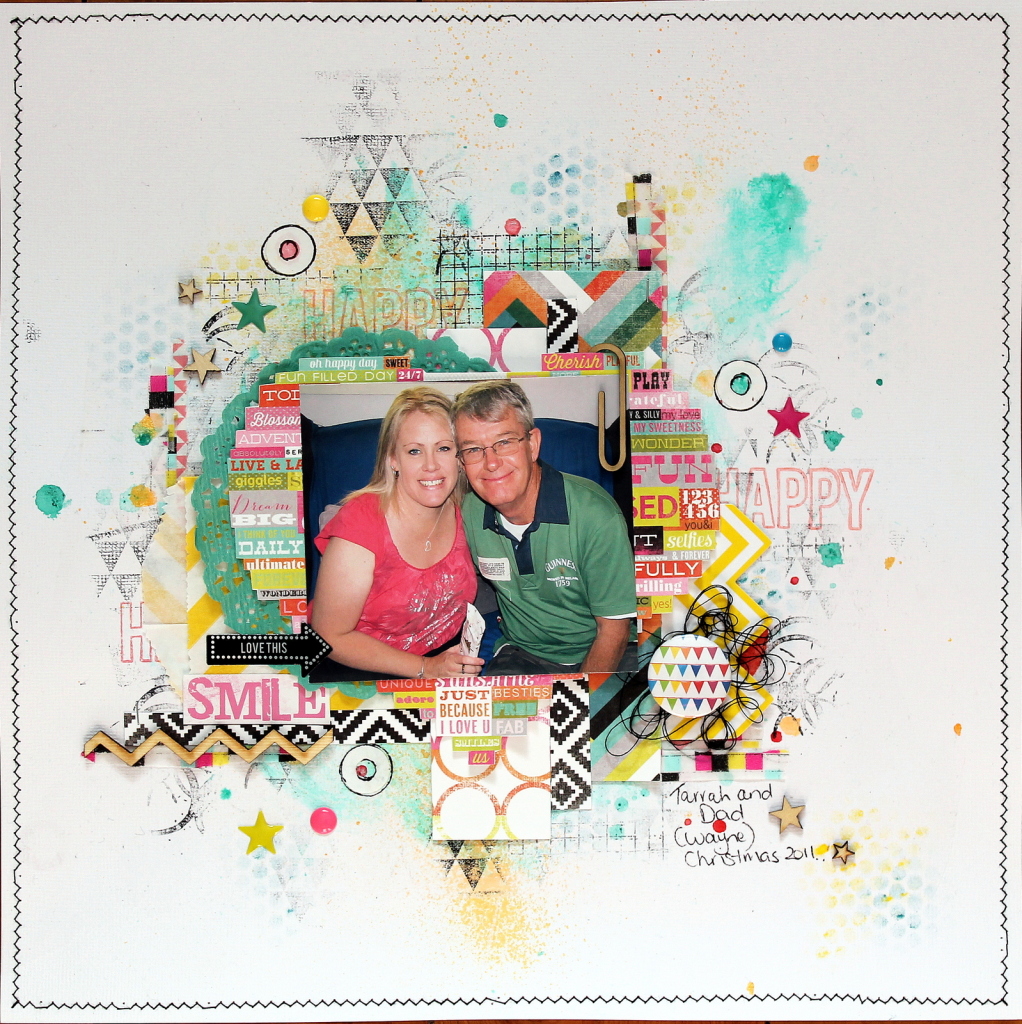 I used a mixture of different brands of stamps and inks including stamps by Darkroom Door, Kaisercraft and Pink Paislee, while the inks I used were Heidi Swapp, Staz-On and Versacolour.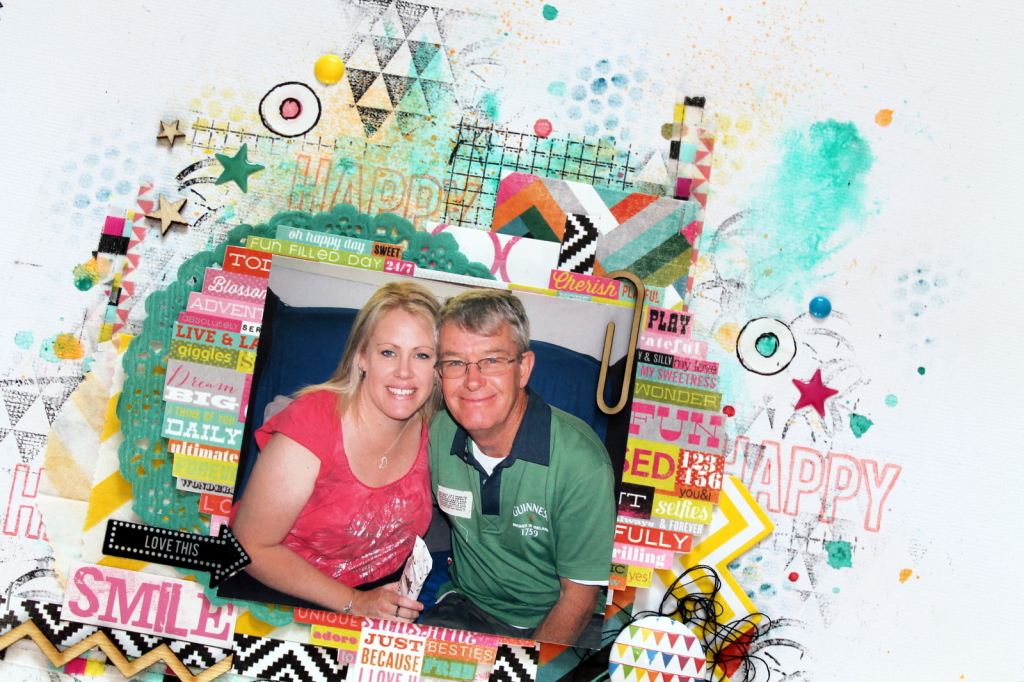 I used some of the 6 x 6 paper pad papers from the bright Heidi Swapp 'Favorite Things' collection. I also added some washi tape, thread, a flair, enamel dots and wood veneer to give so more texture.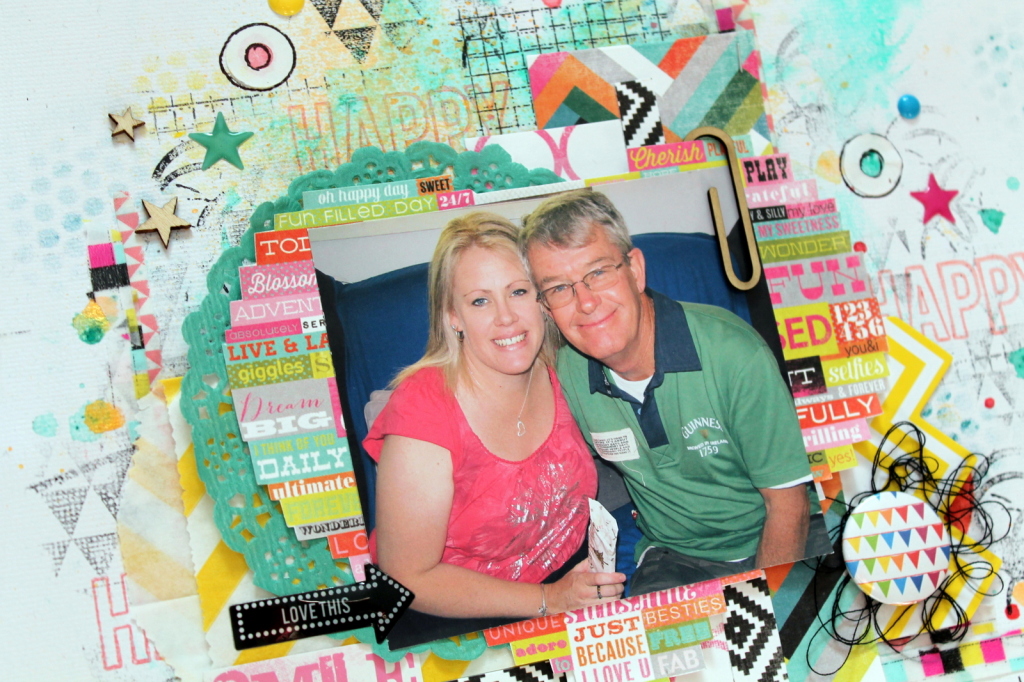 I almost always use a doily and/or a pocket/bag for extra layering on my layouts. I love the dimension they give.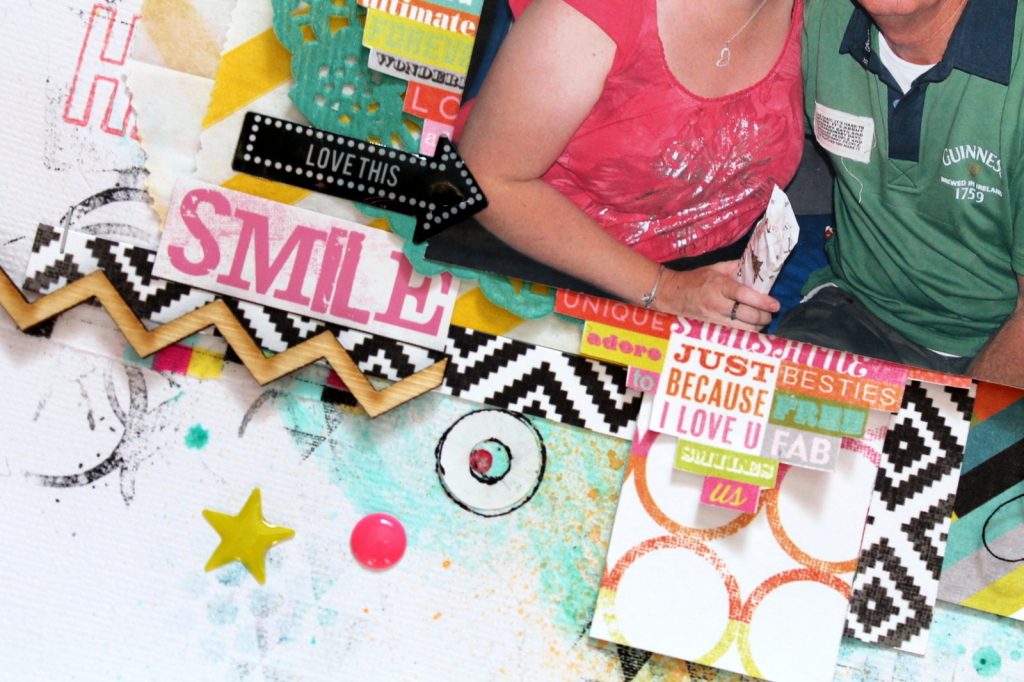 I don't use mediums and stamps very often on my layouts (I'm too impatient lol!) but I just love it when I do!  Thank you so much Jen for sharing your amazing talent with us in those wonderful classes.
And thank you so much for stopping by the Papercut Labs blog. I will be back really soon, but until next time: happy creating.
Tarrah x