Hi everyone! It's Tarrah here with you today. I wanted to get a start on some handmade Christmas gifts so I went to my number one place for some ideas and inspiration: Pinterest!
These cute magnets caught my eye straight away!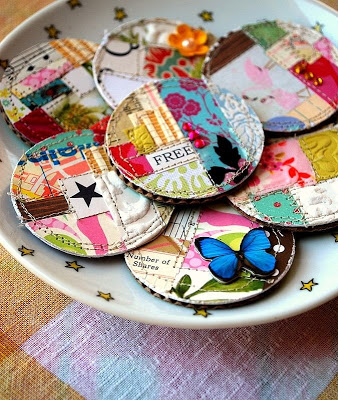 Photo Credits: Sei Lifestyle
Supply List:
Scraps of patterned paper
Word Stickers
Rhinestones
Paper Doily
Embellishments
Mod Podge
Circle Chipboard Pieces
Magnets
Sandpaper
Hot Glue Gun
Sewing Machine
Step 1: Gather some of your patterned paper scraps and a little bit of paper doily and lightly adhere a few pieces together into a square shape (making sure that your round chipboard piece will fit) then adhere with some glue or Mod Podge to your chipboard.
These are the ones I made: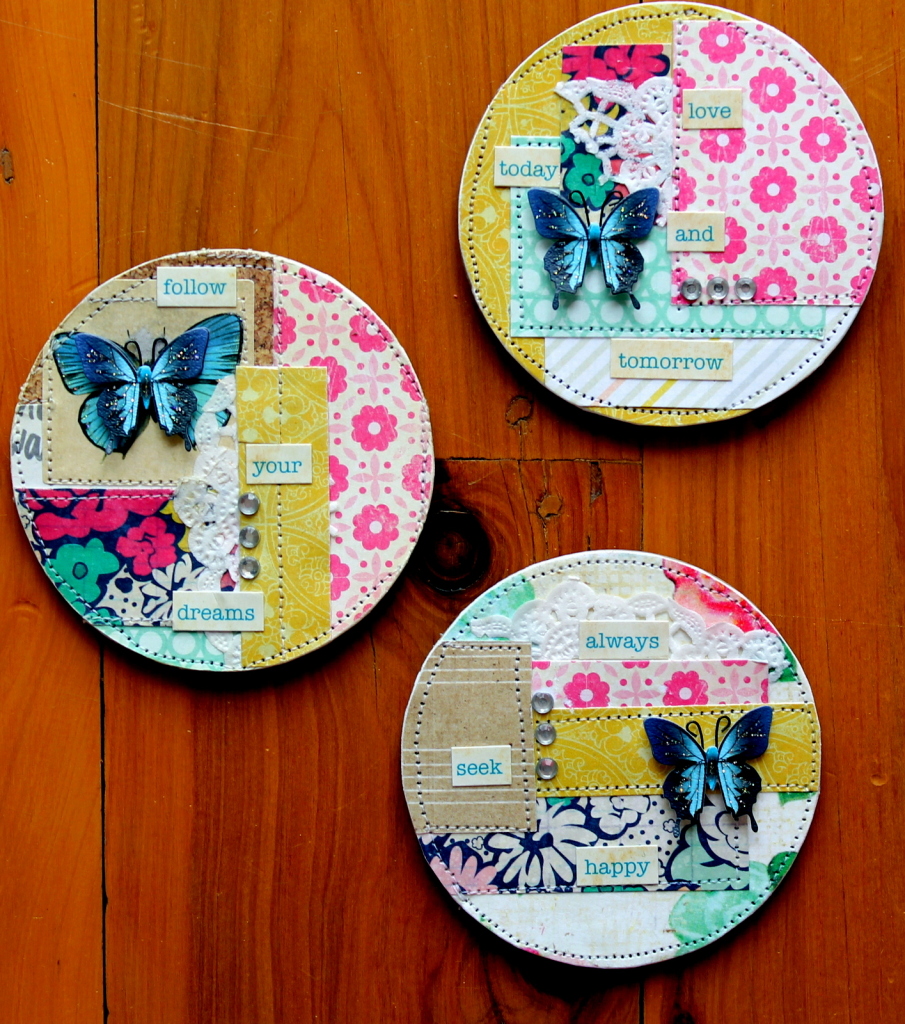 Step 2: Cut off the excess paper and then sand right around the edges to give a nice finish to your circle. Machine stitch around a few of the papers edges and around the perimeter of the circle.
Step 3: Add some word stickers, rhinestones and embellishments like butterflies or hearts.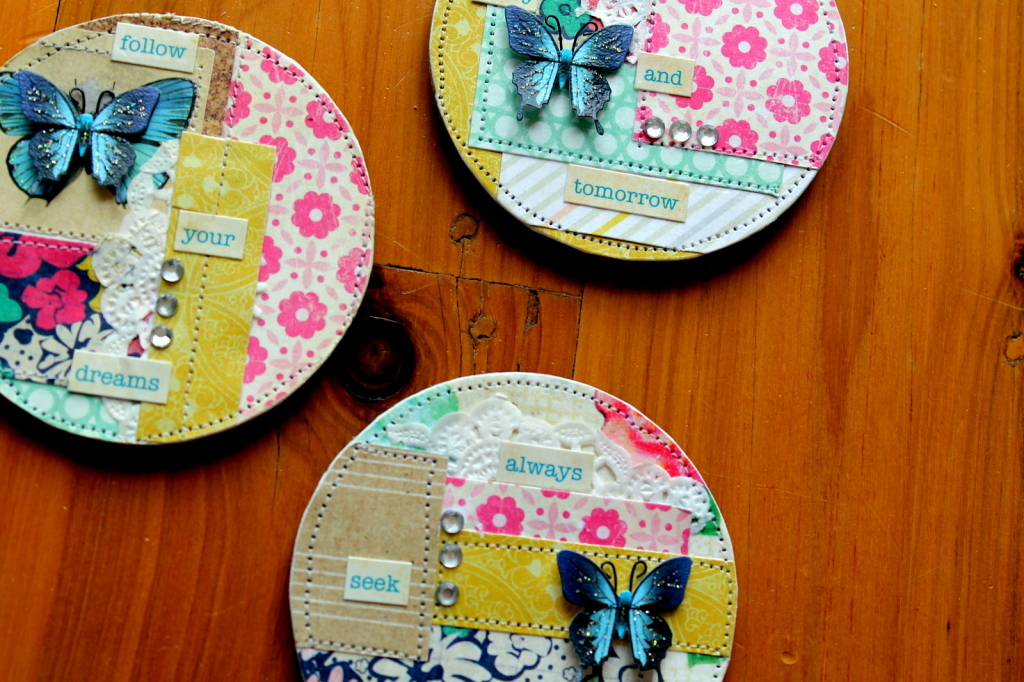 Step 4: Apply a light layer of Mod Podge over the whole circle to seal everything and then once the Mod Podge is dry, adhere the magnet to the back of the chipboard with a hot glue gun.
These cute magnets will be gifted to a couple of my girlfriends for Christmas who always love receiving a handmade gift from me!
I hope I have inspired you to get creating too, thank you so much for stopping by the Papercut Labs blog today!
Happy creating!
— Tarrah x